Schedule a Home Inspection
Purchase your next home with confidence.
Brian Jensen, owner, and founder of Jensen Home Inspections is a native of Charlottesville, VA and has developed an excellent understanding of the unique features of local construction. Drawing from extensive experience in residential and commercial property management, Brian applies his knowledge to every inspection. He thoroughly enjoys teaching people about the mechanics and condition of their home. Brian uses his experience to ensure clients are empowered to make well-versed decisions throughout their home-buying process.
Digital Inspection Reports
A completed inspection with picture documentation will be delivered via email in addition to a printed copy.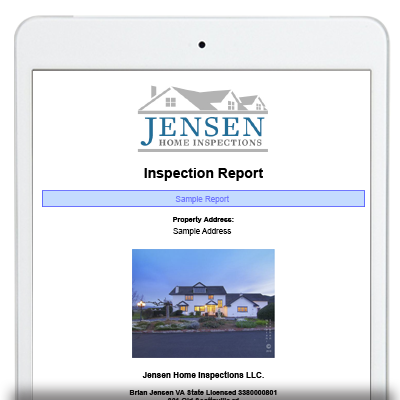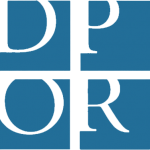 NRSB Radon Measurement Specialist
New Residential Structure Certified
I very recently used Jensen Home Inspections for my townhome purchase. Unfortunately, I live out of state currently and am going through the home buying process from Texas. My realtor coordinated to have Jensen Home Inspections complete my home inspection and I couldn't have been happier with the thorough detailed report I was provided. Especially being out of state, this impressive report allowed me to be able to understand the home inspection as if I was there when it was completed, with pictures and explanations. The owner coordinated a time with me to discuss, in detail, the specifics of the report and his recommendations. You can really tell when people/businesses are genuine and Jensen Home Inspections displays that for sure. I was very pleased with the honesty and straight forward discussion provided to me for my inspection and would recommend them to anyone purchasing a new home. Thank you Jensen Home Inspections!
Amber J.
"Brian did a thorough inspection of the property my wife and I are purchasing. He went above and beyond, taking the time to explain any concerns he had or any concerns my wife and I had, and that really made us feel at ease moving forward. Not only did Brian express expert knowledge in explaining any findings, he also had recommendations for contractors in all fields whether it be electrical, plumbing, landscaping, etc.. We highly recommend Brian for your home inspection."
-Dylan S.
Realtors, trust your clients with the best.
Schedule Inspection
Please email the MLS link for the property and the desired date and time for the inspection.
Inspection Delivered
Once the day and time is confirmed, please email your client(s) full name(s), and email address. After this is received, a copy of the inspection agreement and price will be emailed to the clients as well as the agent.
Radon Info
If a radon test is requested, the unit will need to be set 48 hours in advance prior to the inspection.
Contractors & Partners
Renovation Services | Robertson Renovations | Rob & James Robertson | 434-531-5637
Radon Mitigation | Radon Solutions | Dan Pickett | 540-820-5891 
Radon Mitigation | Central Virginia Radon | Wolfgang Hermann | 434-981-4003
HVAC | Advantage Air | Tim Lamb | 434-960-0446
HVAC | Monticello Air | Nick Peregoy | 434-987-1340
General Contractor | Ace Contracting | Scott Abbott | 434-531-2572
Plumbing | The Plumbing Master | Wayne Crawford | (434) 329-7128
Landscaping | Albemarle Grounds | Tyler McCauley | (434) 953-9993